Fusion 3+ adds more tech features
08/08/2019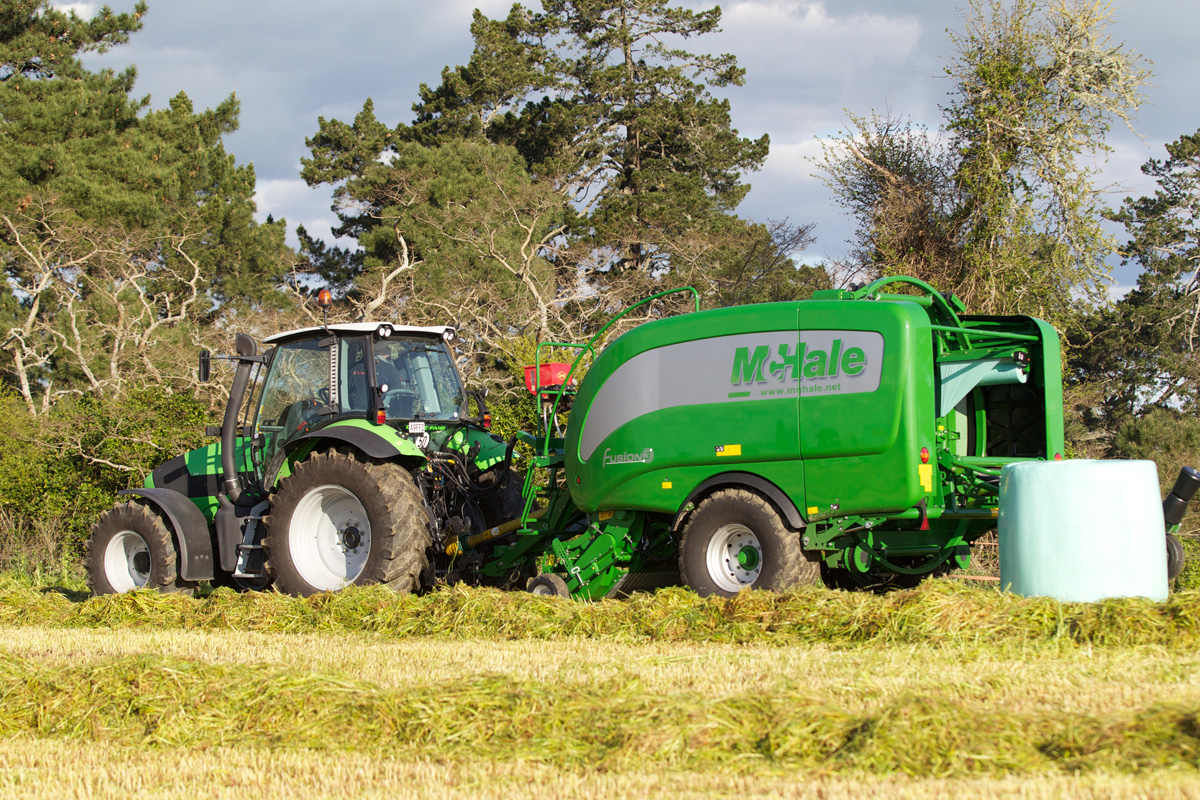 Dominant in the New Zealand baler/wrapper combi market, the McHale Fusion Series distributed by Power Farming Wholesale has been popular with contractors and large-scale farmers for many years.
The 2019 series 3+ Film on Film machines are improved in several ways that should ensure the Fusion brands continues to dominate.
Up front, above the grass pick-up, a newly designed cradle helps transition heavy rolls of net wrap or film from the ground to the application mechanism. In operation, the cradle is pulled out from its horizontal stowage position then pivots to a vertical position.
Once the roll is loaded the cradle is lifted back to the horizontal position with the aid of a gas strut then pushed in to install the roll.
The 2019 series 3+ Film on Film machines are also fitted with a moisture meter and bale weighing system.
The moisture meter uses two probes in the bale chamber to measure conductivity, then continuously displays a live bale moisture feed on the machine's control monitor. The system can also show average moisture content for individual jobs, paddocks or customers.
The bale weighing system displays individual bale weights following the bale's weighing as it passes across pressure transducers housed in the rear tip-off arm.
As with the moisture meter system, readings can be displayed for aver-age bale weights at the job/field and customer level. For proof of production, machines are fitted with printers to deliver a report of the completed job.
This can be configured to carry data on bale quantity, wrapped or not wrapped, indication if film has been used, chopped or un-chopped, average bale weight, average moisture content and time taken to complete the job. The system also allows the addition of notes to highlight, say, weather condition or crop varieties.
Written by Mark Daniel from Dairy News
---